Gain Control Over Your Security with Robust Enforcement Capabilities
Establish a defensive baseline to ensure comprehensive control over your website security.
Your Security Posture is Invisible, but You Need All the Information
In a connected business environment, even a small mistake might expose an entire global enterprise. As a result, enforcement of security policies is essential. Whether you're protecting against human error, or creating a failsafe in case staff skip steps, how can security leaders validate that their security standards and policies are being met?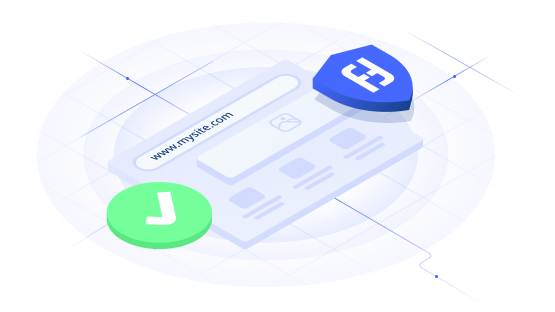 Maintaining a Defensive Baseline
Set your baseline according to your exact business context, and then enforce your security policies to the wider organization. You'll be informed of any alterations that stray from your configuration, ensuring you never miss a critical change to your website code.
Impose your security standards and maintain a defensive baseline with a risk mitigation solution tailor-made for you and your organization's needs.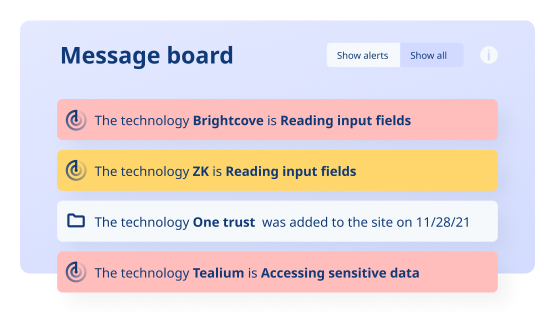 If anything changes, you'll be the first to know.
Seamlessly enforce your security policies and never miss a significant change or potential risk.
Detect any unauthorized modifications to your website.
Prioritize alerts, reducing alert fatigue by notifying you on any deviation to your baseline.
Benefit from easy-to-read alerts that intuitively inform you what has changed and offer a pragmatic recommendation for remediation.
Mitigate your third-party component's related risks and vulnerability with comprehensive visibility into your website's digital ecosystem.