Keep Your Website's Health in Check
Protect your patients' PHI against third party rogue pixels and data harvesting
Healthcare is Today's #1 Target
As HIPAA confirms that more than half of medical organizations have suffered a healthcare third party breach in 2022, it's time for the Healthcare industry to think again about how to secure their third party apps like Meta and TikTok pixels.
With Reflectiz in place, you're secure against third-party data breaches, compliant with HIPAA and any other privacy laws, and most critically of all — you're safe hands for your patients' trust. 
The Reflectiz Value for Healthcare
Quick time to value
Start in minutes, and get valuable insights from day one.
No intrusion
You client's data remain protected – no expose of any business information.
Effortlessly HIPAA compliant
No access to customer data at all.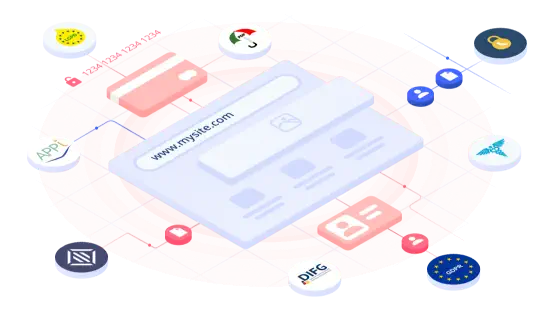 Securing and Supporting Digital Healthcare
As healthcare businesses increasingly adopt digital solutions and move services online, security is more important than ever. Third-party web applications play an important role in supporting healthcare organizations. They bridge the gap between legacy systems of record and the cloud, and enable multiple business processes from appointment scheduling, remote appointments and back-end reporting, to monitoring and managing cutting-edge technology such as medical IoT devices and connected machines.
Reflectiz has developed a unique solution that supports organizations' digitization and online services, protecting sensitive data, and enabling the secure use of third-party applications.
Stay on Top of HIPAA Regulations
The privacy of medical data is a legal mandate, and yet you're not in control of everything that happens on your website. Data privacy violations by third and fourth-parties can bounce back on you, destroy patient trust and brand reputation, and result in hefty fines that escalate to millions of dollars worth of damages.
With Reflectiz you are always in control of your patients' data, allowing you to fulfill your regulatory responsibilities with continuous monitoring and analysis. Uncover:
Which digital apps you have.

What has access to end-users' PHI.
Where that information is sent.
Manage Your Web Supply Chain Risks
Replace vendor surveys and subjective manual interviews with an automated dashboard that lets you reliably mitigate risks and monitor all of your digital services. We'll never intrude on your business continuity, and implementation has zero impact on performance.
Increase Patient Trust
Secure your user data from end-to-end. Ensure your digital transformation supports better health and wellness without compromising security and privacy.
Post-login protection
Post-authentication scans, including username, password and OTP. Continuous monitoring of your website and connected applications.
Secure appointment scheduling
Zero exposure of business information – your patient data remains fully protected at all times.
Full privacy and control for sensitive PHI
Allow patients to securely access sensitive data from their home and mobile networks
"Great product that allow us to get full visibility on our third-party risks, and create an added value to the organization."

Eli Petel, CISO in the healthcare industry