The Next Generation of Web Third-Party Risk Mitigation
Reflectiz brings effortless solutions to help companies and organizations mitigate privacy and security risks caused by third-party technologies installed on their websites.
Our Vision
We believe in simplicity and effectiveness.
While the third-party threat landscape is escalating dramatically, most mitigation products require tremendous amount of efforts. At Reflectiz we think different.
Our products offer an effortless cost-effective solution for websites, combining intelligent risk management process, an efficient ongoing control and, no integration requirements at all.
Simple and effective.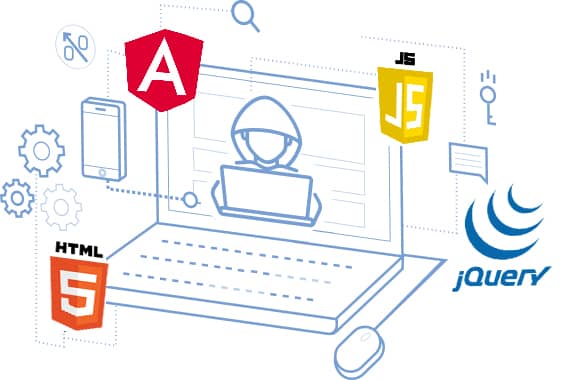 A Third-Party Attack Scenario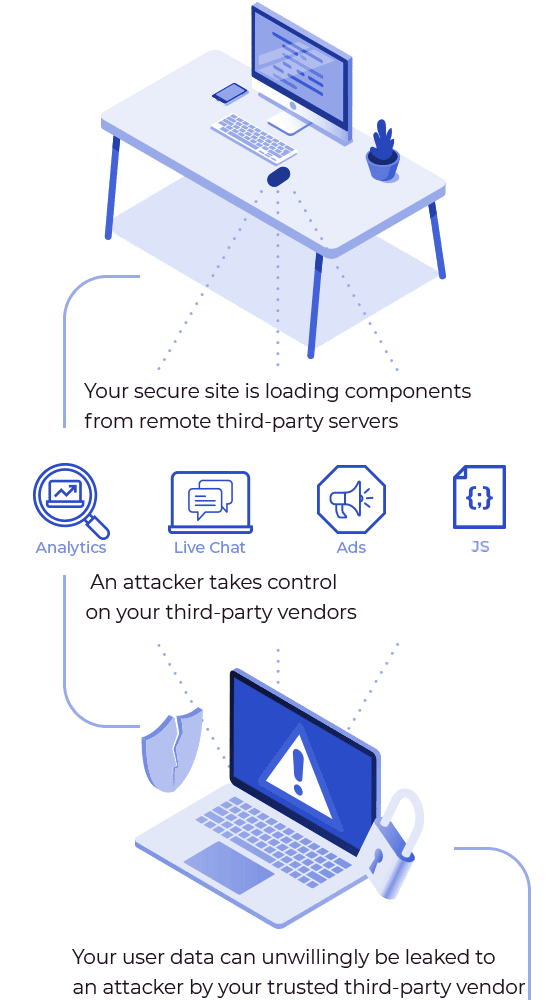 What's unique about Reflectiz' solution?
Full Third-Party Visibility
Effortless Solution
Dynamic Browser Analysis
Baseline for Ongoing Protection
Automatic Risk Alerts
Full Third-Party Visibility
refSec provides extensive third-party inventory and robust asset management platform, all in one place. The platform performs comprehensive third-party detection, covering entire sites and each script action within.
Effortless Solution
refSec doesn't require setup or integration and doesn't involve production demands. It works seamlessly and externally, with no effect on your website. Once activated, refSec data instantly becomes available for you.
Dynamic Browser Analysis
refSec uses propriety browsing capabilities, offering advance dynamic third-party behavioral analysis. It identifies every action and modification, connectivity layers and remotely installed external parties - known as 4th-parties.
Baseline for Ongoing Protection
refSec doesn't involve any installation or exhausting approval procedure and provides a complete third-party baseline from day one.
Automatic Risk Alerts
refSec lets you stay in control 24/7. The system sends automatic alerts and notifications according to the severity of each instance.