Get access to your PCI dashboard
Meet PCI DSS v4 New Requirements with Reflectiz Innovative Dashboard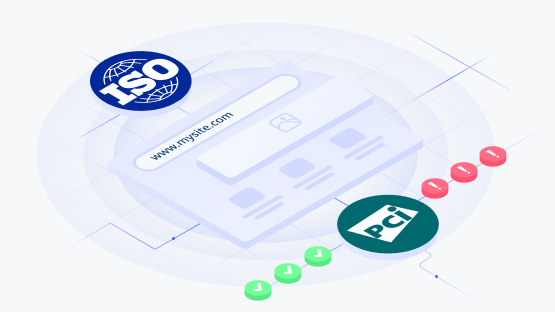 Are You Ready for v4 of PCI-DSS?
Reflectiz offers a one-of-a-kind dashboard that is purpose-built to handle PCI-DSS v4.0 compliance, as required for client-side risks, tampering, inventory creation, checkout risks, and third-party apps as laid out in sections 6 and 11 of the new PCI-DSS regulations, and more.
As a leading security solution for website risk, Reflectiz will detect any advanced attacks on your checkout pages, including malicious iFrame, web-skimming code, data harvesting, and more.
With Reflectiz PCI dashboard, you can easily meet the new requirements:
Section 6.3.2
Maintain a complete inventory of all third- and fourth-party scripts
Section 6.4.2
Continually detect and prevent web-based attacks
Section 6.4.3
 Monitor which third-party applications have access to payment and credit card data
Section 11.6.1
Activate a change and tamper detection mechanism to alert unauthorized modifications
Reporting and Tracking
Generate compliance reports for audits by the PCI's Quality Security Assessor (QSA)
Maintain Constant PCI-DSS Compliance
Reflectiz compliance solution is executed remotely with no installation required. It gives your security teams immediate real-time visibility into what's happening in your online ecosystem, and helps you to always stay in compliance without adding heavy resource investment to the mix.