The Essential Guide to Cyber Security Risk Management Frameworks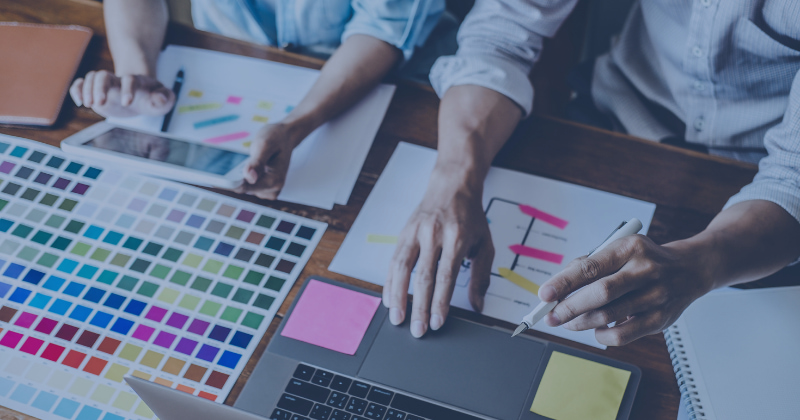 May 4, 2022
Reading time: 4 mins
Each year, organizations uncover new threats, vulnerabilities, and attack vectors that put their cyber security at risk. In 2020, the FBI released a report revealing that cybercrime in 2019 cost US businesses and individuals an estimated $3.5 billion. Unfortunately, the cost of experiencing a security breach or attack is one most organizations can't afford, so the question remains, how can organizations deal with cyber threats and risks?
Risk Management and Cyber Security
Cyber security risk management takes the principles of real-world risk management and applies them to cyber security strategies. The International Organization for Standardization (ISO) defines risk as "the effect of uncertainty on objectives." So risk management refers to the continuous process of identifying, assessing, and responding to risk. But to manage risk, you first need to understand it by determining the likelihood of an event, its potential impact, and the best response. You can follow a similar process to reduce cyber security risks.
While you can't eradicate every risk, and we know that companies are limited by budget and workforce constraints, implementing a robust management framework can help compensate for limitations and protect your online security.
What Is a Cyber Security Risk Management Framework?
Common enterprise risk management frameworks aim to manage unexpected effects, and a good cyber security risk management framework will do the same. A framework allows you to manage risks cost-effectively and uses your limited resources efficiently. Cyber security risk management helps identify risks early and enables you to take the appropriate steps to prevent incidents or minimize their harmful impact. This allows you to make well-informed business decisions leading your organization closer to your business objectives.
A cyber security risk management framework offers a template that guides your organization through risk assessment, analysis, security strategy implementation, and cyber security maturity assessment, simplifying the risk management process. Today, some of the most commonly-adopted cyber risk management frameworks include the ISO 27001, the Payment Card Industry Data Security Standards (PCI DSS), and the NIST Cybersecurity Framework.
Why You Need a Cyber Risk Management Plan
A cyber security management plan should be a clear, defined strategy that gives your staff the guidance to respond to a crisis instead of panicking and freezing. But having a strategy in place is only one layer of the many defenses you need to build a high level of cyber security. Strategies for the human reaction must be used in conjunction with proactive, automated cyber security solutions that can prevent human oversight and offer protection against external code that most traditional security controls are unequipped to protect against, creating new challenges.
8 Key Considerations for Establishing a Cyber Security Risk Management Plan
While deciding to adopt a risk management plan is a no-brainer, taking the practical steps to implement it can seem like a daunting task. To simplify your process, here are some practical considerations to keep in mind:
1. Identify your most valuable assets
Identifying your most valuable digital assets is the first step toward developing a cyber risk management plan. These assets can be anything from devices and networks to company systems and data. Identify all assets that are most likely to be targeted or lacking in security so that you can prioritize the most vulnerable or valued.
2. Audit your data and intellectual property
To create a cyber risk management plan, you need to know precisely what types of data your business collects, where it's stored, and who can access it. During the audit, identify assets by types, such as software, applications, intellectual property, and stored data, including employee and customer records, and estimate a recovery cost for any lost or stolen assets.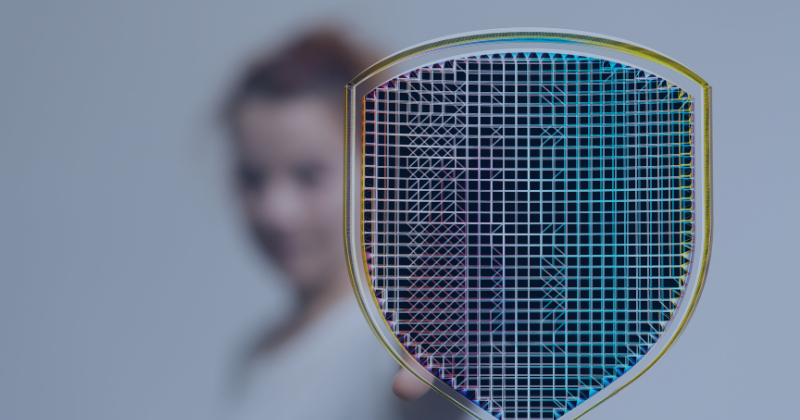 3. Perform a cyber risk assessment
You'll need to perform a cyber risk assessment to identify the informational assets in your possession that may be affected by a cyber attack. This includes systems, hardware, customer data, and devices. Cyber threats are more prevalent than ever, and the goal of the assessment is to assume that you will be targeted so that you can identify your vulnerabilities and minimize existing security risks.
4. Analyze your threat levels
Conducting both security and threat assessments can help you determine where your business stands in terms of cyber security and the potential threats you face. Performing a security assessment involves analyzing hardware, network, and storage infrastructures. In contrast, threat assessments focus on profiling people who may want to attack your organization and the techniques they may use to bypass your systems.
5. Assign roles
Taking the time to appoint a cyber risk management committee, often led by the organization's Chief Information Security Officer (CISO), ensures that there is a person responsible for managing each step of your strategy. The CISO may assign tasks to different teams and individuals for managing and monitoring cyber risks, while the committee continually monitors risks and reevaluates security strategies to meet the organization's changing needs. Having well-defined roles and responsibilities also means that your personnel will know who to turn to for answers and guidance in the event of a crisis, facilitating faster reactions and, in turn, a quicker resolution to the problem.
6. Automate tasks
The advantages of automating at least some of your risk mitigation measures apply to every business: It reduces costs, maximizes employee time, increases workplace efficiency, and reduces the risk of human error. But not all automation solutions are created equal, and not every organization has the exact needs. That's why we've designed a solution that is customizable, fast to implement, and can provide a comprehensive view of your website security from day one. Try it for free and see for yourself.
7. Create an incident response plan
Incident response plans act as a set of instructions that direct your staff on how to respond to various cyber security threats, including data loss, service outages, cybercrimes, and other threats that could negatively impact operations. Having a concrete strategy helps staff detect and respond to cyber security incidents more effectively.
8. Educate employees on your policies and plan
Effective risk management plans require staff cooperation across all departments. Educating your staff on cyber security awareness by offering education and training programs empowers your team to respond to cyber threats appropriately and prevent them from falling victim to cyber scams.
In Conclusion
While it's essential to build an effective cyber security risk management plan, simply having protocols in place isn't enough to protect your organization. Whether it's a comprehensive view of your website security or the ability to automate your cyber risk management plan steps, technology solutions can benefit SMEs and enterprises.
Check out our range of plans to start protecting your riskiest online activities and the constant cyber threats you might be facing.