Webinar: Client-side Security Challenges Caused by The Usage of Third Party Applications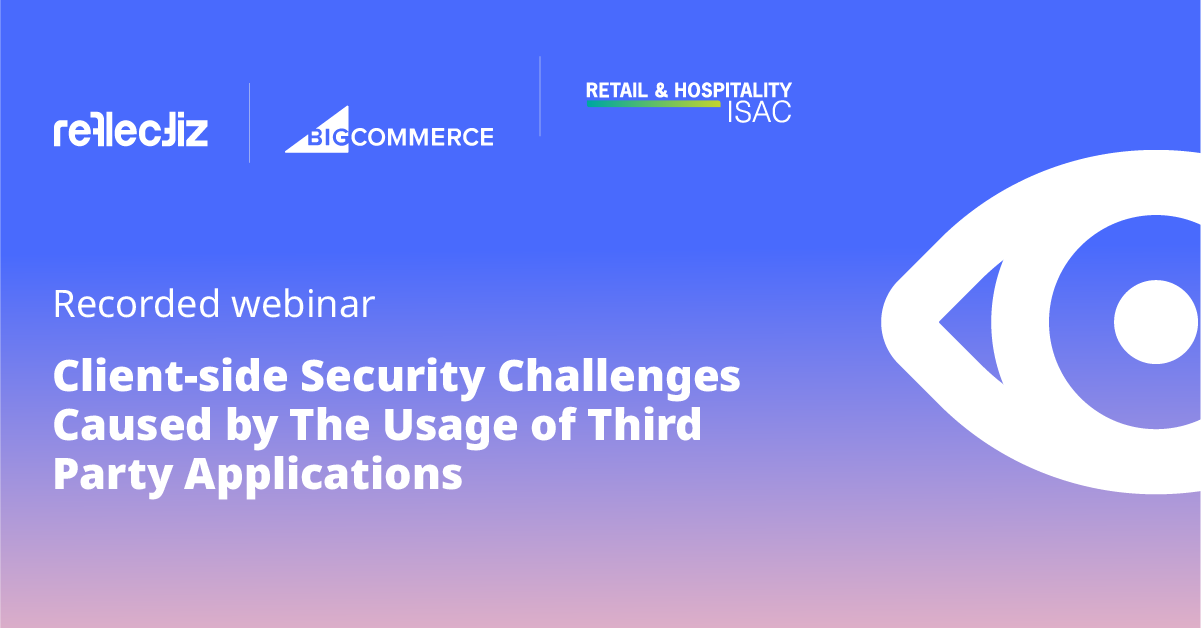 Jun 22, 2022
Reading time: < 1 mins
eCommerce businesses are constantly under attack from threat actors targeting vulnerable sites so that they can steal sensitive customer data and financial information. That is not new.
What is relatively new in the ecommerce tech stack is the growing need for and dependence on third-party applications and scripts running on the client-side. In 2022, these are the main vector and cause for client-side attacks. Juggling third-party vulnerability discovery and patching becomes a constant struggle for security departments by trying to understand the way a hacker thinks and exploits vulnerabilities.
Much thought is put into server protection, but an often overlooked risk are client-side app scripts and their security.
Watch this webinar to learn:
The growing challenges in client-side app security
The unique client-side problem that BigCommerce faced
What BigCommerce was looking in order to face this problem
The role of client-side protection tools in fighting Magecart and Web-skimming attacks
Speakers:
Idan Cohen, Co Founder & CEO, Reflectiz
Dan Holden, VP, Cyber Security, BigCommerce
Want to get a sneak peek?
Fast, actionable solution – trusted by top companies
About Reflectiz
Reflectiz' innovative sandbox solution monitors and detects all 1st, 3rd, and 4th-party app vulnerabilities in your online ecosystem, enabling complete visibility over your threat surface. It then effectively prioritizes and remediates risks and compliance issues. The Reflectiz solution is executed remotely with no installation required.
For more information about how to gain control of your website security, visit the Reflectiz website.