Stay Home, Stay Safe and How to Stay Relevant During the Coronavirus Outbreak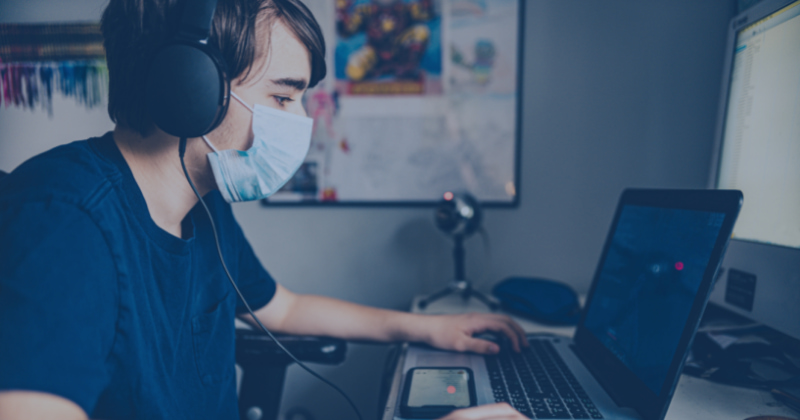 Apr 7, 2020
Reading time: 3 mins
Crazy days. All of us are facing new and unfamiliar challenges. If you think about staying at home from an employment perspective, even the tiniest tasks become more complicated. For many, it is about the ability to contribute to their organization and bring essential value, but for cyber-security professionals, it is sometimes impossible. With hackers increasing their efforts and attacks on websites on the rise, the need for security has not diminished. We cannot afford to ignore it!
Between the Devil and the Deep Blue Sea
The current Coronavirus situation is forcing organizations to add new technologies to ensure their survival. In many cases, this is a catch-22 scenario. This plays out as organizations add new unsupervised technologies, especially third-party code, which become integral an integral part of the website. The more stressed organizations are, the more willing they are to compromise on security issues. Their main goal is to keep the business alive and maintain its activity, despite the security concerns.
Evidently, cyber-security teams and CiSO's are put in a precarious situation.  Yet, convincing senior management to allocate budget to crucial security threats has become somewhat impossible these days. Even what is recognized as a must have, is now blocked by the new reality that does not permit simple integrations.
Hackers never rest. But these days are a goldmine for them. They are taking advantage of fear factors, hyper hysteria and chaos.
How to Contribute and Stay Relevant? 
Your first move is to understand which new threats were added since the crisis began, apart from those that are already on your list. We can tell you that our environment, the third-party risk landscape on websites, have grown dramatically since the Covid-19 outbreak.
Now it's time to find the right solutions. Luckily, there's a long list of companies that are willing to help and provide their support. True, some might expect a compensation after the storm, but almost none will actually demand it. The name of the game now is goodwill. Eventually, it will be a win-win for all. And what about Reflectiz? We're here to help. Use the contact us form and submit your request.
Unfortunately, these days, "free" might not be enough. You still have to consider if processes, like internal integrations or allocating resources from other departments, are possible, and how long will it take to implement and activate them. Sometimes it takes a few months and needs to involve coworkers and colleagues from other departments. But the need is now, and so are the offers.
The optimal solution should be immediate and actionable, without the necessity for setup or integration requirements. Luckily, our solution works just like that. You can start protecting your website against known or unknown risks, as well as new Covid-19 threats. We are here, bringing you the immediate security layer your website needs.
Recommended cyber-security Covid-19 free and useful resources
We have listed a selection of tools that are designed to help companies cope with the endless flood of cyber-security threats during the Coronavirus:
Reflectiz – Special website security aid: Free Website Protection Against Third-Party Risks. For more information, visit our Coronavirus dedicated blog-posts and articles: Covid-19 Channel
VC Café – Free-products-and-services-in-response-to-coronavirus
MSSP Alert – Free cyber-security offers to help partners and customers amid the coronavirus (COVID-19) pandemic
Security Magazine – Free security resources and-services during Covid-19
CompTIA (tech association) – Tech Vendors Offer Discounted, Free Services to Channel Partners Amid COVID-19
EC Council – Free online cybersecurity training resources
The National Cyber Security Alliance – Stay Safe Online, COVID-19 Security Resource Library