Reflectiz Wins Top InfoSec Innovator Award for 2023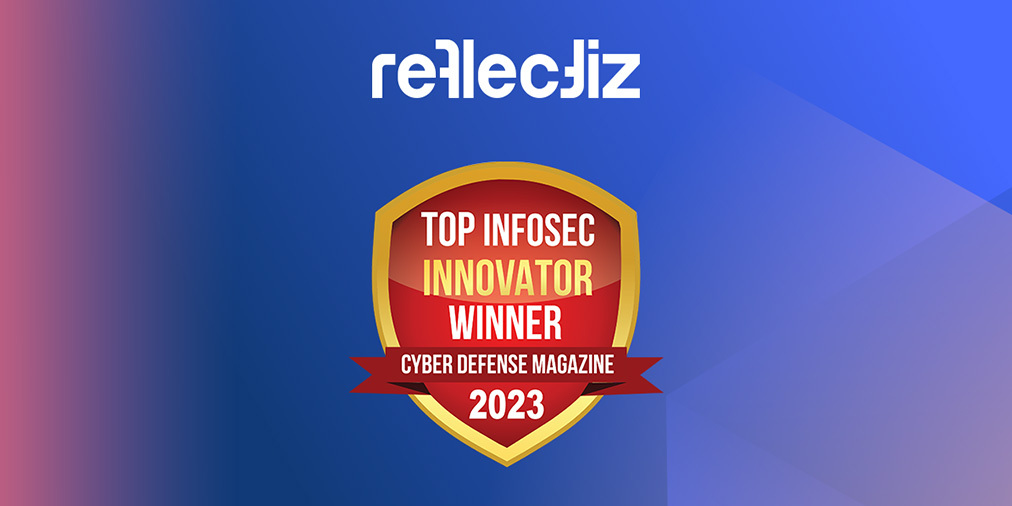 Oct 29, 2023
Reading time: 2 mins
Reflectiz Named Top InfoSec Innovator Winner in 11th Cyber Defense Magazine's Annual InfoSec Awards during CyberDefenseCon 2023.  
ORLANDO, FL, October 26, 2023 – Reflectiz is proud to announce we have been named the winner for the following award from Cyber Defense Magazine (CDM), the industry's leading electronic information security magazine.
"We're thrilled to be a member of this coveted group of winners in the 11th year of Cyber Defense Awards, during CyberDefenseCon 2023, where the Top Global CISOs gather. Reflectiz is determined to provide the best website security solutions for our customers and continue to develop new, innovative capabilities to effectively fight the most sophisticated web threats", said Idan Cohen, CEO of Reflectiz.
"Reflectiz embodies three major features we judges look for with the potential to become winners: understanding tomorrow's threats, today, providing a cost-effective solution and innovating in unexpected ways that can help mitigate cyber risk and get one step ahead of the next breach," said Gary S. Miliefsky, Publisher of Cyber Defense Magazine.
The full list of the Top InfoSec Innovators for 2023 is found here: https://cyberdefenseawards.com/top-infosec-innovators-for-2023/
About Reflectiz
Reflectiz is a cybersecurity company specializing in next-generation web threats. Years of research by infosec experts led to the creation of our cutting-edge platform, which global companies are now using to keep their websites safe. Reflectiz, which has been recognized by Gartner for innovation in website security, is ready to face today's web threats head-on, making the internet a safer place for both businesses and customers.
About Cyber Defense Awards
This is Cyber Defense Magazine's 11th year of honoring cybersecurity innovators, in this case the Top Infosec Innovator award for 2023, on our Cyber Defense Awards platform. In this competition, judges include cybersecurity industry veterans, trailblazers and market makers. Top InfoSec Innovators for 2023 is found here: https://cyberdefenseawards.com/top-infosec-innovators-for-2023/ and download The Black Unicorn Report for 2023: https://cyberdefenseawards.com/the-black-unicorn-report-for-2023/ and Top Global CISOs Winners for 2023, here: https://cyberdefenseawards.com/top-global-cisos-winners-for-2023/.
About Cyber Defense Magazine
Cyber Defense Magazine was founded in 2012 by Gary S. Miliefsky, globally recognized cyber security thought leader, inventor and entrepreneur and continues to be the premier source of IT Security information. Our mission is to share cutting-edge knowledge, real-world stories and awards on the best ideas, products and services in the information technology industry. Learn more about us at http://www.cyberdefensemagazine.com.