Reflectiz Announces Strategic Partnership with Verimatrix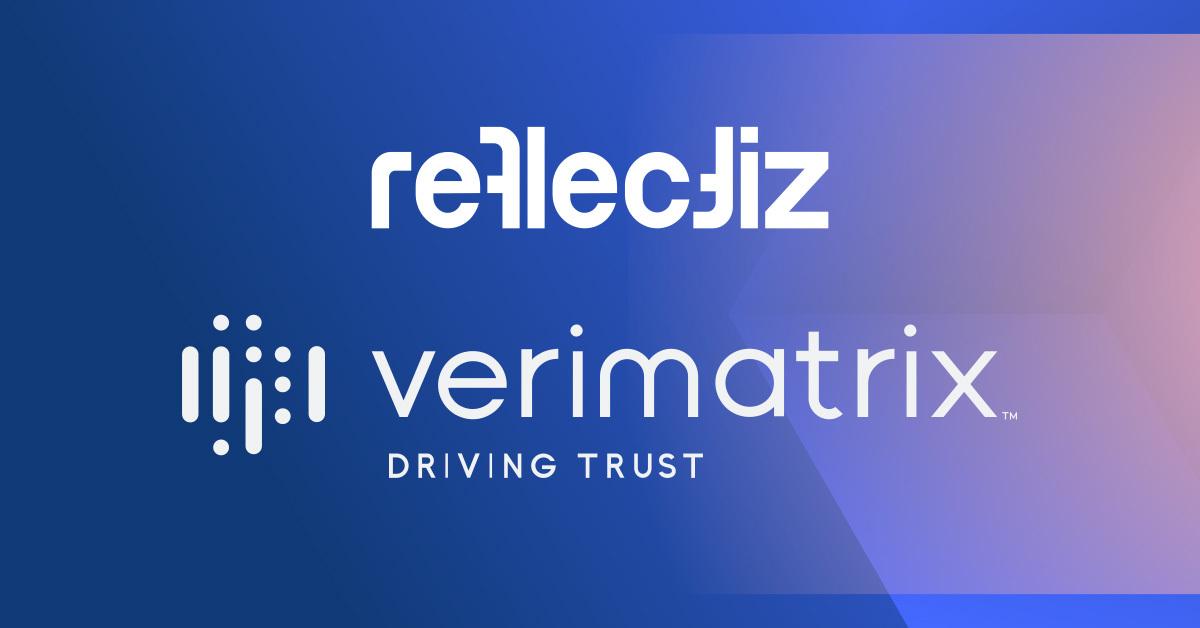 Aug 9, 2023
Reading time: 2 mins
Reflectiz, a leading web security solution, is proud to announce a strategic partnership with Verimatrix, a renowned mobile security provider.
This collaboration marks a significant advancement for Reflectiz's award-winning website security solution, as it joins forces with Verimatrix to deliver comprehensive security for both web and mobile platforms. Reflectiz's co-founder and CEO, Mr. Idan Cohen, expressed his excitement about the partnership, stating, "Reflectiz is a market leader in web exposure management and is very happy to partner with Verimatrix, as our two solutions truly complement each other, enabling all-encompassing security for both web and mobile."
This partnership forms part of Reflectiz's broader strategy to create a comprehensive security approach, enhancing the range of services available to its clients. Mr. Cohen emphasizes, "The collaboration between Reflectiz's cutting-edge web exposure management solution and Verimatrix's mobile cybersecurity platform allows us to provide organizations with a much more holistic security approach. Together, we can proactively detect and mitigate risks across websites and mobile apps, empowering businesses to confidently navigate the ever-evolving threat landscape."
The long-term partnership promises clients, both new and existing, a wider range of protection, strengthening the security posture of web applications, including third parties and open sources, as well as mobile apps.
The partnership will be showcased at the Black Hat USA event, featuring live demos for apps and websites.
"As we look towards the future, Reflectiz is committed to pushing the boundaries of website security and web exposure management with our unique innovations. Our long-term partnership with Verimatrix exemplifies our shared vision of empowering online businesses with advanced security solutions that adapt to increasingly sophisticated cyber threats. Together, we will continue to enhance and expand our offerings, ensuring comprehensive protection for web and mobile ecosystems." – Mr. Idan Cohen, Co-Founder & CEO at Reflectiz.
"This partnership with Reflectiz is a natural progression for the Verimatrix XTD offering, expanding our capabilities to organizations' websites that demand high levels of continuous protection – just like their mobile apps," said Asaf Ashkenazi, CEO at Verimatrix. "We're pleased to serve as a silver sponsor of Black Hat USA, as the event serves as a perfect venue to announce this new partnership and the expansion of XTD's reach. By servicing both mobile apps and websites, we're playing an ever greater role in helping organizations proactively identify and shut down risks before harm is done."
About Reflectiz
Reflectiz's award-winning platform enables businesses to maintain and expand their web activities without compromising security, addressing today's sophisticated cybersecurity challenges. The innovative sandbox solution from Reflectiz monitors and detects all 1st, 3rd, and 4th-party app vulnerabilities in your online ecosystem, providing complete visibility over your threat surface. It effectively prioritizes and remediates security and compliance issues. Visit www.reflectiz.com.
About Verimatrix
Verimatrix (Euronext Paris: VMX) helps power the modern connected world with security made for people. We protect digital content, applications, and devices with intuitive, people-centered and frictionless security. Leading brands turn to Verimatrix to secure everything from premium movies and live streaming sports, to sensitive financial and healthcare data, to mission-critical mobile applications. We enable the trusted connections our customers depend on to deliver compelling content and experiences to millions of consumers around the world. Verimatrix helps partners get to market faster, scale easily, protect valuable revenue streams, and win new business. Visit www.verimatrix.com.