NEW REPORT: Why is a proactive-approach solution better than traditional antivirus-approach solutions?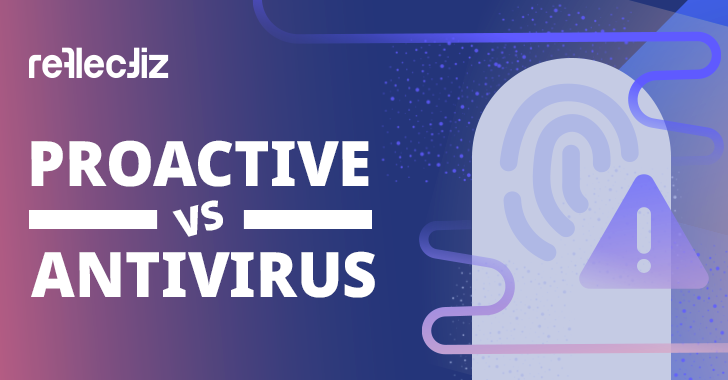 Nov 20, 2023
Reading time: < 1
Proactive vs. Antivirus: Modern web security solutions are now shifting from vulnerability hunting to exposure management. Learn why in our latest report.
As Gartner stated in their latest release: "Zero-day vulnerabilities are rarely the primary cause of a breach. The most successful protection approach combines preparation for unknown threats with a risk reduction strategy, emphasizing publicly known vulnerabilities and identified
control gaps."
Advantages of a proactive-approach solution
Comprehensive scoping
Complete inventory
Risk prioritization
Security posture validation
Supply chain analysis
Security baseline
Shifting from vulnerability hunting to exposure management
A proactive-approach solution offers crucial defense against evolving web threats, allowing organizations to strengthen their digital environments beyond traditional detection methods. This modern threat landscape includes not just code vulnerabilities and malicious actions but also seemingly harmless scripts that can result in costly data breaches and privacy violations for online businesses. Therefore, proactive vigilance is essential to navigate and counter diverse web threats effectively. 
Don't settle for a one-size-fits-all solution as risks continue to evolve. Ensure you're at the forefront of security solutions that aren't anchored in the past but are equipped to triumph over future challenges.
For a more in-depth understanding about Proactive vs Antivirus, download the complete report.
Fast, actionable solution – trusted by top companies
About Reflectiz
Reflectiz' innovative sandbox solution monitors and detects all 1st, 3rd, and 4th-party app vulnerabilities in your online ecosystem, enabling complete visibility over your threat surface. It then effectively prioritizes and remediates risks and compliance issues. The Reflectiz solution is executed remotely with no installation required.
For more information about how to gain control of your website security, visit the Reflectiz website.