Top 10 Tag Managers You Must Consider in 2021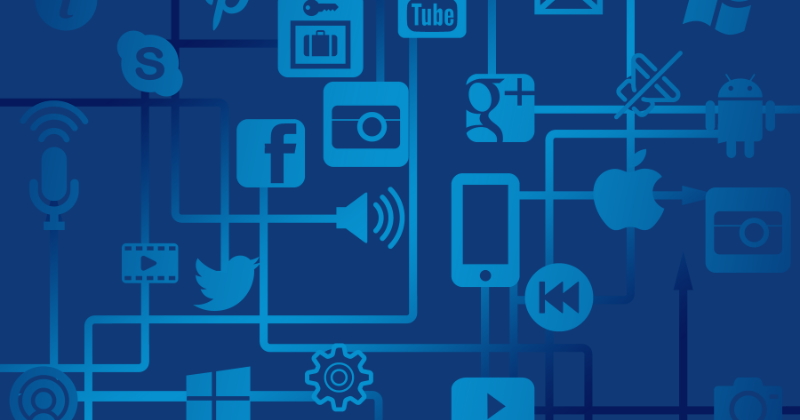 Aug 9, 2021
Reading time: 5 mins
With online businesses under added stress to deliver results fast(er) and achieve sustainable growth, Tag Manager usage is spiking. These user-friendly solutions with web-based interfaces essentially allow non-technical teams (for example, Marketing professionals) to introduce new code and functionality into the organizations' ecosystem and elevate business performance. Think social media integration or analytic capabilities to improve conversion rates. Here are the Top 10 Tag Managers in the market today.
Lets just take a look at Google Tag Manager (GTM) for example. It is now being used by almost 40% of the websites globally. This number was at 29.3% in 2020. The COVID-19 pandemic has only accelerated the implementation of external tags.
Top 10 Tag Managers in 2021
Without further adieu, let's dive into the top tag manager systems (TMSs) you can find in the market today. We must mention that this list is not exhaustive in any way.
#1 Google Tag Manager
Website: Google Tag Manager
Google Tag Manager is one of the top TMS solutions among average traffic websites. The tool is praised for providing a great UI/UX design, quick learning curve, and extensive documentation. GTM is free for everyone and allows non-technical employees to swiftly implement marketing and tracking services. Even though GTM does not require coding experience, there is a learning curve involved.
Pricing: Free
---
Did you know? According to BuiltWith Trends, Google Tag Manager (GTM) is currently being used by 9,366,385 live websites. 
---
#2 Adobe Dynamic Tag Management (DTM) 
Website: Adobe Dynamic Tag Management 
Adobe DTM is another tag management tool that allows you to browse, modify, and launch marketing technology from independent vendors. What makes this TMS solution stand out is its site-centric approach that enables triggering different technologies simultaneously as opposed to creating multiple rules. Adobe DTM also comes with a superior version control that ensures quick and easy version recovery. 
Adobe DTM comes as a part of Adobe Marketing Cloud set. If you are not a member and do not wish to become one, you simply cannot use this tool. 
Price: Free for Adobe Marketing Cloud account holders.
---
Did you know? According to user reviews on TrustRadius, Adobe DTM accelerates the coding time by 10 times.
---
#3 Tealium IQ
Website: Tealium IQ 
Tealium IQ is an enterprise-level TMS tool designed for companies with heavy loads. With over 1,300 turnkey integrations, Tealium solution speeds up your time to market. This tag management tool offers accessibility through mobile apps on both Android and iOS as well as high data security standards. The integrated consent manager ensures that your company is compliant with data privacy laws like GDPR. 
Price: 30 days free trial, after which the price depends on your user traffic.
---
Did you know? According to Enlyft, 45% of Tealium IQ users are large enterprises with over 10,000 employees. 
---
#4 Tag Commander
Website: Tag Commander
Tag Commander allows marketers to gain independence from IT teams. The tool offers a rich tag library as well as over 800 integrations. It's known for its deduplication engine that provides cost-effectiveness via deduplication of tags that are used to attribute commission. However, user reviews show that customer support can be unresponsive. There is no online chat option (only email support). 
Price: Varies, you can request a quote on Tag Commander webpage.
---
Did you know? As per Enlyft, half of Tag Commander's users are based in Canada.
---
#5 Piwik PRO Tag Manager
Website: Piwik PRO 
Piwik PRO is a security and compliance regulation-friendly tool. Users can easily choose not to share data if needed. It can be used in the cloud and locally, making it great for enterprise. Small and medium companies can also use it, but it's not ideal for them. Piwik is available to both non-techs and IT experts due to a rich standard tag library as well as high grade of customization. There is no mobile app.
Pricing: Starts from €500,00 per month.
---
Did you know? Piwik PRO ensures compliance with EU, USA, Chinese and Russian data privacy laws and regulations.
---
#6 ObservePoint
Website: ObservePoint Tag Initiator
ObservePoint is a tool that audits your tags in real-time. Using this solution, you can identify missing and duplicated as well as unauthorized tags and take action. ObservePoint builds comprehensive visual reports that are easy to understand, even for non-IT and non-marketing employees. The system is user-friendly and allows for a high grade of customization, although they require a certain level of knowhow.
Price: $158,00 per month. 
---
Did you know? In 2020, ObservePoint was announced one of the Inc. 5000 Fastest Growing Companies in America.
---
#7 Signal
Website: Signal Tag Manager
Signal is a TMS that allows to simplify tag management, streamline analytics, and improve marketing processes. It can collect and store various types of data such as behavioral data and user IDs, as well as device context. Signal is a decent tag management system for marketers with a clear set of tags. However, if you would like to customize your tags and change some properties, you will need to use JS. 
Price: Free for Signal Fuse customers. 
---
Did you know? Signal has been acquired by a large enterprise TransUnion, an American consumer credit reporting agency.
---
#8 Ensighten
Website: Ensighten Manage
Ensighten Manage is another tag management system that unifies your data sources to enable data-driven marketing activities. With more than 1,100 turnkey integrations, this tag management tool guarantees greater security by continuously auditing the tags and alerting you about the unauthorized ones. Ensighten allows unification and standardization of data from multiple resources like email, IoT devices, websites, etc.
Price: Varies, request a quote on Ensighten homepage.
---
Did you know? Ensighten presents itself as a cybersecurity leader and publishes helpful security-related articles in their blog.
---
#9 OpenX
Website: OpenX
OpenX is a marketing platform with a variety of products and solutions. The platform provides data privacy, unifies data from different channels, and boosts marketing performance. Through Audience Control Module your marketers can add, modify, and deactivate tags. OpenX also offers Viewer Optimization Module that allows for easy testing of ad campaigns. Cons include poor customer support and price.
Price: Varies, request a quote on OpenX homepage. 
---
Did you know? According to the data that OpenX disclosed on their homepage, OpenX products reach 240 million US users every month.
---
#10 SuperTag by Datalicious
Website: Datalicious
SuperTag is a part of Datalicious company that aims at driving up marketing performances across businesses. This tag management tool allows for easy tag implementation and modification with little to zero IT involvement. SuperTag captures data from various channels to provide insights to marketers. Datalicious tag management tool promises to improve page load speed and increase ROI.
Price: Varies, request a quote on SuperTag homepage. 
---
Did you know? Datalicious is based in Australia and over half of its users are from Australia. This is a relatively new solution. 
---
Secure Tag Management: A Website Digital Security Essential
Marketing, Sales, and digital teams can now easily add the required code directly to production. Unfortunately, adding a new social integration or writing inline code directly also involves the bypassing of security processes. This cross-department friction, besides the tension and miscommunications, is creating a wide range of digital risks on websites – Magecart and Web Supply Chain Attacks for example.
The Reflectiz solution can help you govern and manage your third-party tags on an ongoing basis to help you stay safe and compliant. This non-intrusive solution has zero impact on performance and requires no ongoing maintenance. You get a dynamic tag inventory, via which you can understand where the data is going, while understanding all risky dependencies and eliminating security blind spots.