Prepare Your Online Store for the Holidays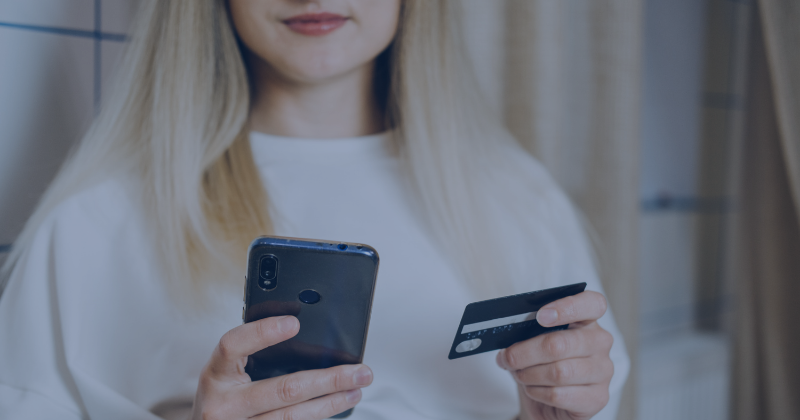 Oct 14, 2021
Reading time: 3 mins
Now that the summer is signaling its departure, the holiday season is just around the corner. Unless you've lived on the moon in the past decade, you're aware that the holidays have been the busiest shopping period in the U.S. for more than a decade, drawing an influx of potential clients to all sorts of retailers.
This year is even more promising than ever for digital retailers. After the massive digitalization that retailers underwent since the eruption of COVID-19, eCommerce has been thriving. Last year's holiday season online shopping revenue has exceeded $188.2 billion, and it's only expected to grow in 2021. Whether it's consumers searching for the best special sales or shop-owners (that's you) preparing and marketing them, everybody is involved in the holidays' madness.
---
For an extensive analysis of the opportunities and risks of the holidays' sales
Click here and read more.
---
Unfortunately, not everyone involved is innocent. As traffic grows together with your customer's wishlist, threat actors also contemplate their next big hit. The enormous traffic spike that the holidays bring makes it the perfect time for threat actors to execute their ill-natured plans. They search thoroughly for client-side vulnerabilities to exploit while composing malicious frameworks. If all goes according to their plan, you won't even notice their attack until it's too late and the damage is done.
In recent years, client-side attacks gained popularity among threat actors. While most info-security systems today focus on the classical OWASP top 10 security threats, they protect the server while exposing the client-side attack surface. 
However, you can significantly reduce your website vulnerabilities and guarantee happy holidays for your business and clients with just a few minor adjustments to your security.
4 Easy Steps to Protect Your Website for the Holidays
1. Import the necessary external scripts into your server
Nowadays, the average eCommerce website contains dozens of 3rd and 4th party applications, many open-source. It means that they're liable to modification by threat actors to gain access to your protected data.
A quick and easy way to ensure that no one can mess with your website code is to localize trusted scripts and frameworks into your own server. That way, the applications are not loaded on runtime, and thus they will be safe from malicious alterations. It won't solve all the challenges, but it can help to reduce the risk.
2. Double-check Your checkout page
If you're an eCommerce business, then your checkout page is a hacker's top priority target. It's the best way to leak the largest scale of the most valuable data, so it's going to attract attention from threat actors that try to steal your customer's PII.
Since you probably don't have the time or resources to check every page on your website, you should prioritize. Focus on your most valuable pages (the checkout page) and ensure no malicious activities or changes occur.
Ask your security team which scripts are running specifically on your Checkout page and what their function is. Don't leave any room for doubt. If there's no good answer, then you should reconsider their necessity. You can also read more on the critical vulnerabilities of 3rd-party applications.
3. Security team availability
At sensitive times such as the holiday season, where threat actors are looking for their payday at your expense, every minute counts. Every second that a security breach is left unaddressed spikes the damages up exponentially.
The time it takes for a security team to respond could make or break an enterprise. That is why building 24/7 shifts for your security team is required to ensure there's always someone available to address any security threat as quickly as possible.
4. Use a tool to monitor irregularities in real-time
At this stage, we've already gone through the quickest steps to ensure your website's safety for the holidays. However, it is essential to remember that risk management is a continuous task. No solution is permanent as there are always threat actors working on evolving their methods.
Luckily for you, there are tools dedicated to tracking these elements in real-time to notify you of every change that occurs in your website's code. That way, you can effectively address any security threat and vulnerability raised by your 3rd-party code in real-time.
Guard Your Holiday Customers and Revenue
The holidays are an excellent time for everybody. Families get together, people present each other with gifts, but most importantly, your sales revenue may prosper. However, don't forget that amongst those highly anticipating the holidays, there are also sophisticated threat actors that intend on ruining yours. 
Make sure you've done all in your power to protect your business client-side to ensure a safe and successful holiday for your business and clients. 
Enjoy your holidays (safely)!