April 23, 2019Raanan Azoulai
Reflectiz will be co-sponsoring the 4th Annual Vendor & Third Party Risk Europe, June 18-19, 2019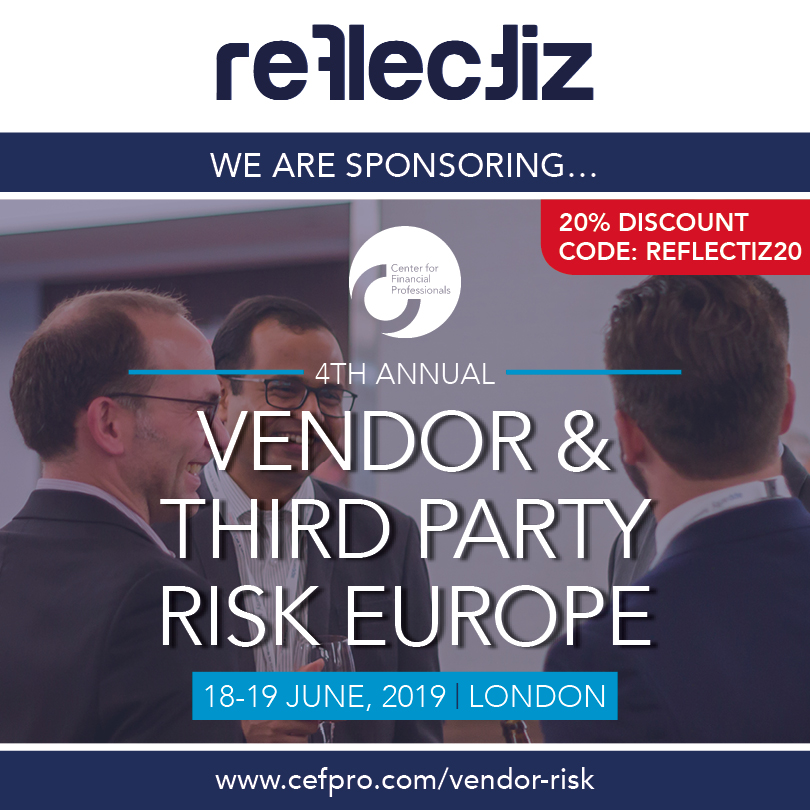 We are happy to announce that Reflectiz will be one of the co-sponsors of the 4th Annual Vendor & Third-Party Risk Europe 2019.
The event will take place in London, June 18th & 19th.
Our CEO, Idan Cohen, will join the a reporting panel discussion"Effective measurement and reporting of risks to provide comprehensive enterprise wide analysis".
For more details visit: https://www.cefpro.com/vendor-risk
or contact us: info@reflectiz.com